Dear all,
Whatever happen in your life, keep going forward.
If you feel hurt, rub your chest.. so that the pain will go away.
If you feel sad, just cry because it will make you feel better after you cried.
If you feel like want to give up in life, no. Please stop to feel like that.
No one deserve to give up because whatever happen, tell this to yourself
' I am strong. I am such a strong person. I was born to be strong and I don't care what people will say about me. I'll just being myself and I deserve the best in my life.'
Your past is your past. Don't look back if it'll make you feel weak.
Keep going forward to grab your bright future.
As the journey goes on, colours your life to be colorful as you want it to be because you only live once.
Your life is your life.
Better make it be beautiful and precious that you will treasure even in another life.
Be bold, be confidence and the most important is, embrace your life.
Count everyday of your life as a blessing journey, then you will be content with your life.
And remember,
Whatever happen in your life, keep going forward.
Positive and Tawakal are the key to the glorious life.
P/s: I want to be happy and happy and happy. Yasssssss to the happy life we go !!!!!!!!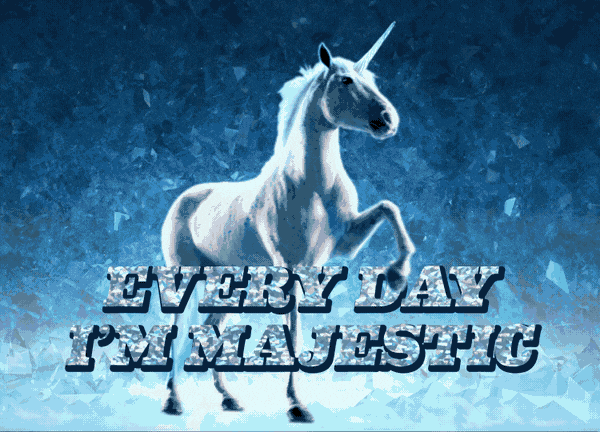 I choose unicorn because it benevolently represent the power to
'believe'
anything is possible in our life :)
Source: Google